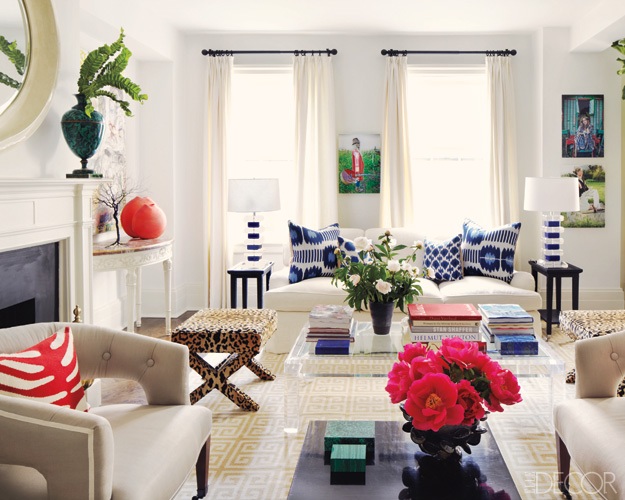 Accessories are a girl's best friend.  In fashion, interior design and (let's be honest- our love life), we look for those special additions to feel complete.  I will leave the fashion and love life tips to someone else- so let's focus on those fabulous accessories that are a "must" for the successful design of your home.
Accessories have been on my mind lately.   This summer has been filled with project installations and I have been out and about finding the perfect accessories to give each room the "finished" look I desire.  "How important is it?" you may ask …or…"What types of items will really make a difference?"
Here are some key things to note when accessorizing :
Keep it clean and simple.  Some people can go overboard with accessories, so try to narrow things down and only use interesting and complementary pieces.  For example: on a coffee table you can place a beautiful tray layered with a vase of flowers, stack of books and an antique box.  The box can hold smaller items that don't need to sit out all the time such as pens, paper, remote controls, etc.  There is an art to making things look eclectic and layered without feeling cluttered.   In many situations, less is more.
Listen to the space. Accessories are a great way to infuse personality to a room.  You can add pops of color with books, throws and pillows.  An architectural object can add style to an otherwise bare tabletop.  Have one large empty wall?  Group together smaller pieces of art to create a gallery look.  It is all about elements working together in harmony.  In many of my pictures, you will see that the accessories often pull the room together and make the room sing.
Make it personal.  Add a bud vase with a fresh flower by your bathroom sink.  Make sure your favorite reading chair has a comfortable (yet stylish) throw blanket close by that you can snuggle up with. Place your favorite photo in a special picture frame next to your bed.  These small touches will make your house feel like a home.