Let's rewind.  The first week of April, I attended High Point Furniture Market.  During this week,  High Point is transformed into an exciting, bustling design mecca for esteemed designers and manufacturers from around the world.  It is not unusual to run into some of the most respected and renowned figures of this industry in the showrooms.   However, I must admit, I was completely starstruck when I had the opportunity to meet Suzanne Kasler.
Suzanne Kasler has always been a huge inspiration to me.  Her interiors are classically beautiful and quite perfect down to the details.   In a previous post, I mentioned that her book sits on my bedside table.  What I didn't mention was that it has tags and notes sticking out of it that reference ideas that I want to incorporate in my own projects.  It seems that every time I look through the pages of her book, I notice something new.
Not only is she a wonderful interior designer, she is a product designer for Hickory Chair, Visual Comfort, Soicher Marin, Safavieh and Lee Jofa.  She is also designing a  line for Ballard Designs.
Need I say more?
I'll let these pictures speak for themselves: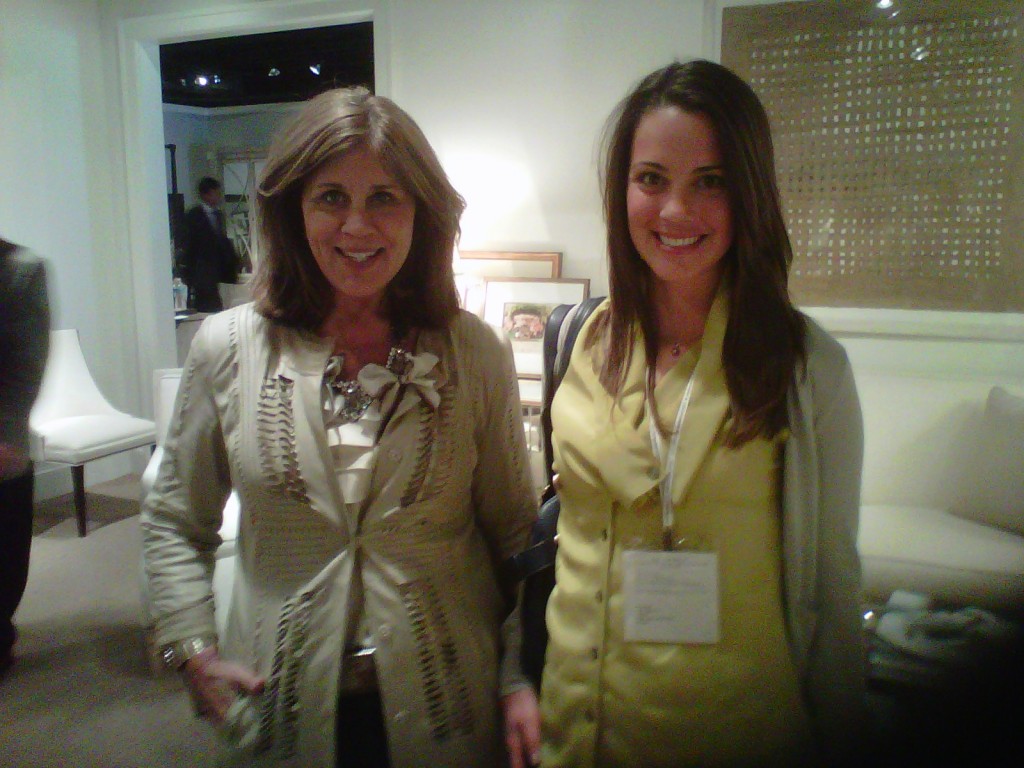 Suzanne and me in the Hickory Chair showroom!  I could tell she was passionate about her work as  she showed me her favorite  new pieces in the furniture line. She was so down to earth….. I was in heaven.
Here are some pieces from her line: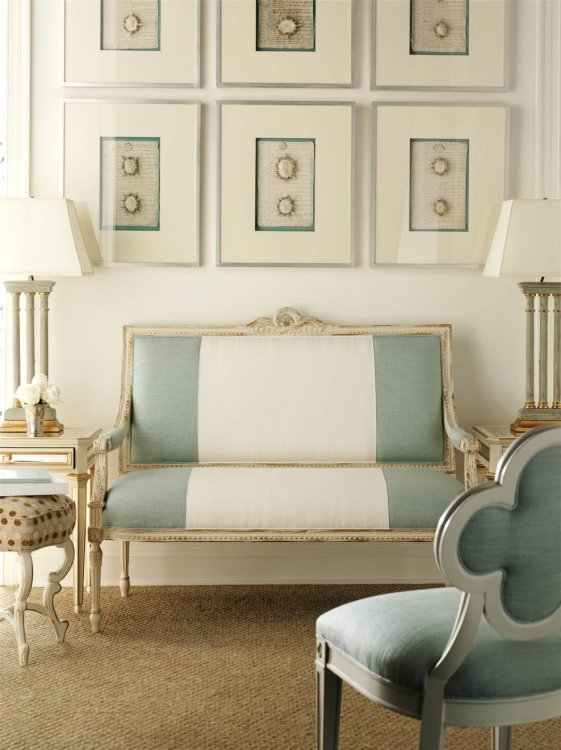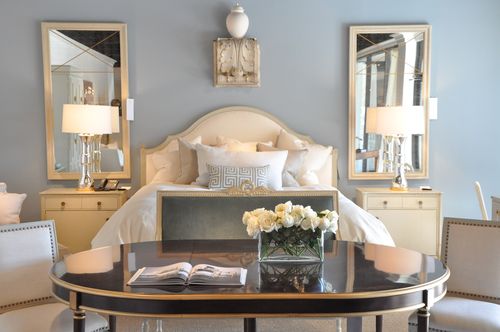 Here are some pictures of her work: