I recently decided that it was time to update my master bedroom.  Whenever I design for myself- I always run across the same question: Why is it so easy for me to make design decisions for my clients….but when it comes to designing my own home- I slow down? Well, I am happy to announce that I have finally found the answer!
As a designer, I am always looking for "the next best thing".  On my trips to Europe, New York, High Point and Atlanta, I am constantly searching for the latest and greatest introductions to the design world.  My job is all about making design decisions that best fit my clients' style and personality.  Channeling my clients preferences through design  is a true passion of mine. During my research for clients- I am exposed to so many fabrics, furniture and accessories that I love.   So, when I design my own home- I sort through all of the amazing resources/ideas I have come across through the years.  Of course, I want it all- but I can't!  How will I ever choose?!? I guess I could have worse problems:)
I had long ago dreamed about a Swedish inspired bedroom with soft blues, creams and grey.  I knew from the start that I wanted a custom headboard- if you look through my portfolio, you will see that this is something that I often do for clients.  So…I designed a custom shape for my  headboard, found gorgeous bedding, but was still on the search for the perfect fabric.  That is, until I discovered a true gem, the swedish designer Janet Maietto from JA Design Studio, who hand paints fabric.   I recently commissioned her to paint a custom fabric for my headboard and pillow.
My bed is finally complete, and I can't wait to share the results with you:
Elevation Drawing: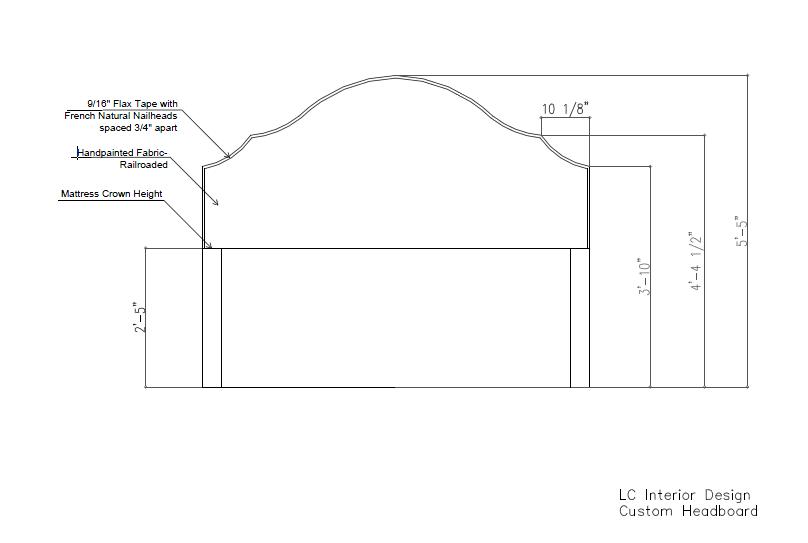 For all custom headboards, I submit an elevation drawing detailing all of the dimensions and specifications.
Finished Results: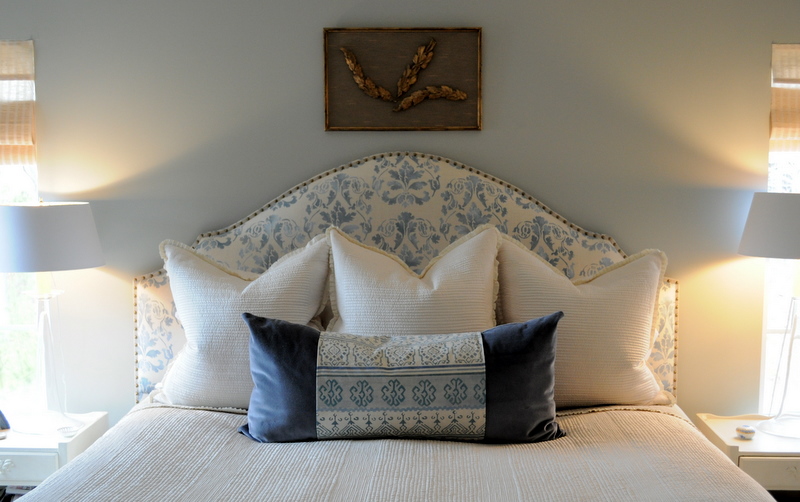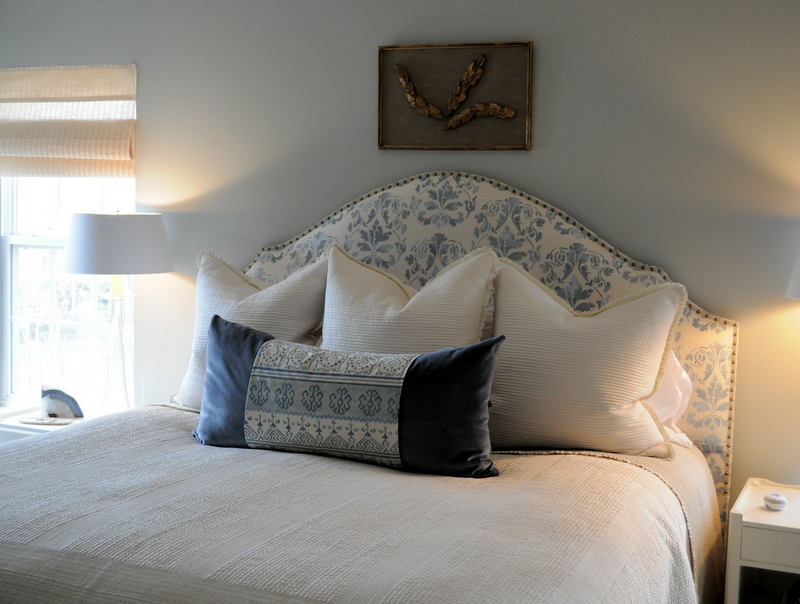 I designed the custom headboard with simple, organic lines.  The applied trim and nailhead detailing on the outer edge give it definition.  Above the headboard, I hung antique French fragments that I found at a market in Atlanta.  They are framed and matted on grey silk.
The handpainted fabric is wrapped around the deep blue/grey velvet.  The layering adds a sense of depth and drama to the room.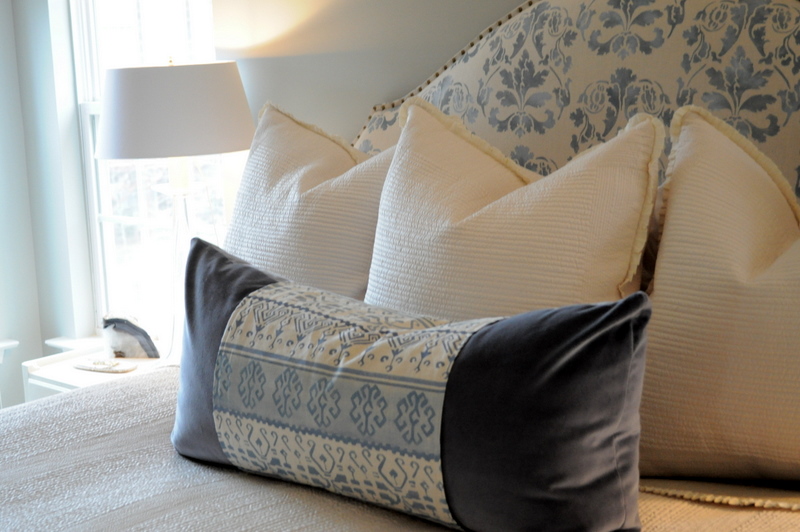 Good things come to those who wait (and dream!)