People are always traveling during the holiday season.  Whether you are visiting relatives in another state or vacationing abroad, remember to slow down a bit and soak in the details around you.  Inspiration can be found in the most unexpected places- believe me!! All of my best sources of inspiration have come from my travels.
This past August, my husband, Thomas, and I traveled to Italy.  Around the bend of each cobblestone road there seemed to be a new texture, color or pattern that made my heart race.  I kept a catalog of ideas that I couldn't wait to share with my clients.  It is amazing how the smallest of details can drive the design direction of  an entire room.  I spent my days visiting museums, churches and private homes on the hunt for special antiques and textiles to inspire. Of course, you cannot truly experience Italy without enjoying the AMAZING food and wine.  After a day of walking (and my husband likes to call it hiking) around the glorious cities of Italy, we enjoyed kicking up our heels and sipping on a fabulous Chianti.  You know what they say…."When in Rome….".
Here are some pictures from our trip-  Enjoy!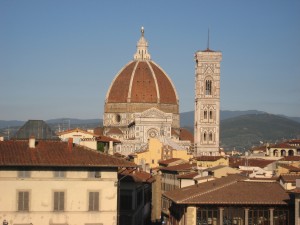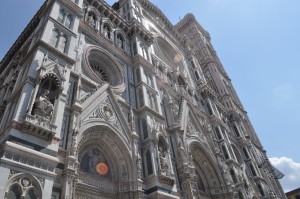 First stop: Florence! The architectural phenomenon, the Duomo, is just as awe-inspiring from far away as it is up close.  Look at all of that marble!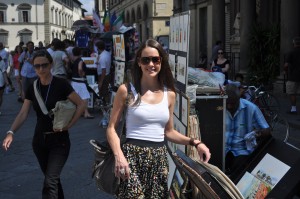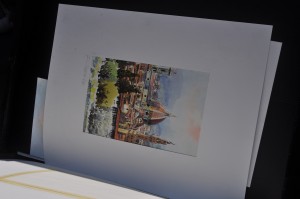 I have always been obsessed with the art sold on the streets in Italy.  I am always drawn to the impressionistic watercolors that capture the romantic landscape of the country. On every trip I take, I set out on the quest to find the perfect new piece to add to my collection at home.  The watercolors are inexpensive, but once you put a nice frame on them, they hold their own against more important art.  When hung in a group, they create a big impact! You can't beat the price or the memories they evoke….they are truly timeless and authentic treasures.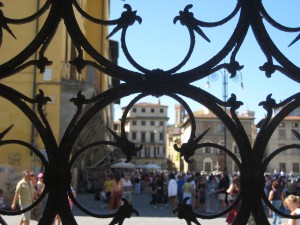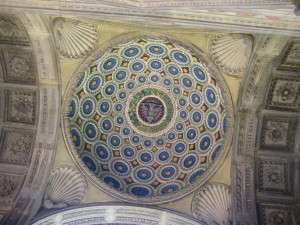 I have always found that beauty is in the details.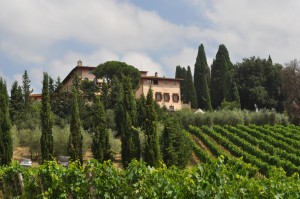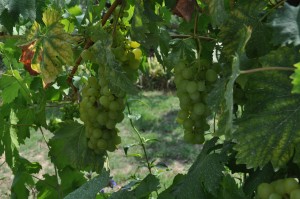 We drove out to the Chianti countryside and stayed in a villa that dates back to the 14th century.  From the Italian Renaissance architecture to the breathtaking gardens, vineyards and olive groves, I was inspired at every turn.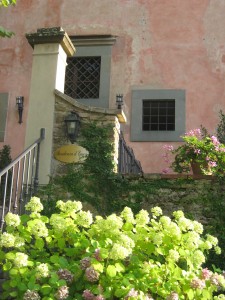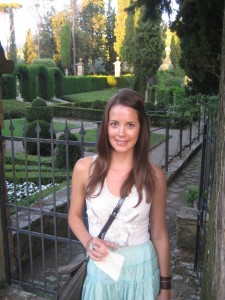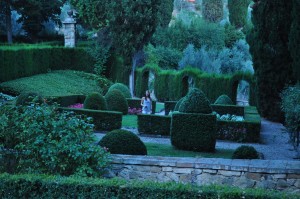 My favorite dinner was a picnic in the private gardens.   The fabulous wine, food, scenery (and not to mention- company) was unforgettable.  I was in heaven.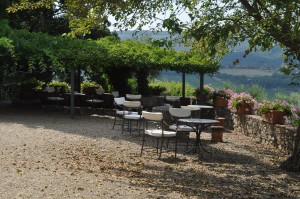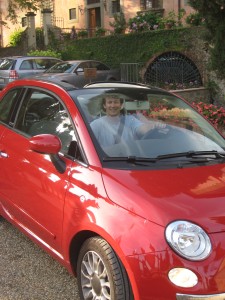 We didn't want to leave these fabulous grounds….or our bright cherry red rental car!!!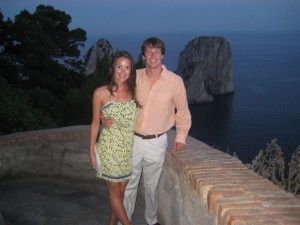 And when we thought things couldn't get any better….Capri!!! The vibrant greens and blues of the lush landscape and calming sea were amazing.  I took it all in like a tall glass of ice water in the middle of summer.  It was utterly refreshing.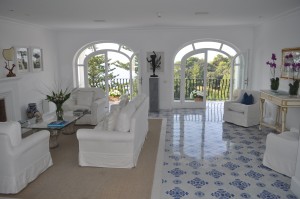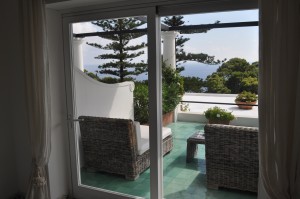 The interior of our hotel embodied the casual-chic feeling of the island.  The white linen upholstery, blue and white majolica tile and relaxed sheer curtains seemed to  blurr the division between the indoors and outside.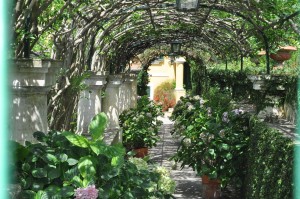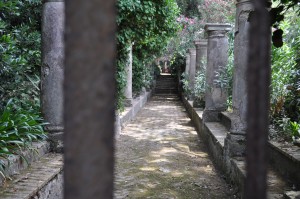 Of course…. I couldn't resist capturing the beautiful entrances to a few private villas on the island.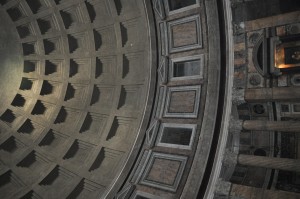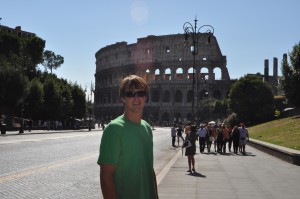 Last stop- Rome!  This historic city was the perfect ending to a fabulous trip.
xo, L