So many people these days are asking for a more comfortable and functional living room…..a space that they can actually use and enjoy.  Design trends are moving away from the formal living room (you know, the kind that you only use on special occasions) to a more relaxed and approachable look.  For the way that people live these days,  formal  rooms just aren't as necessary or practical.
I am a huge advocate of using every room in a house, so when a young family asked me to transform their formal living room into a multifunctional space where they can relax, read and entertain, I could not be more excited.  As many of you know, I stress the fact that you do not have to compromise style for comfort.  You can have both- I promise!! I wanted to give this family a room that is sophisticated enough for a formal party, yet comfortable and functional for everyday living.
Here is what I came up with: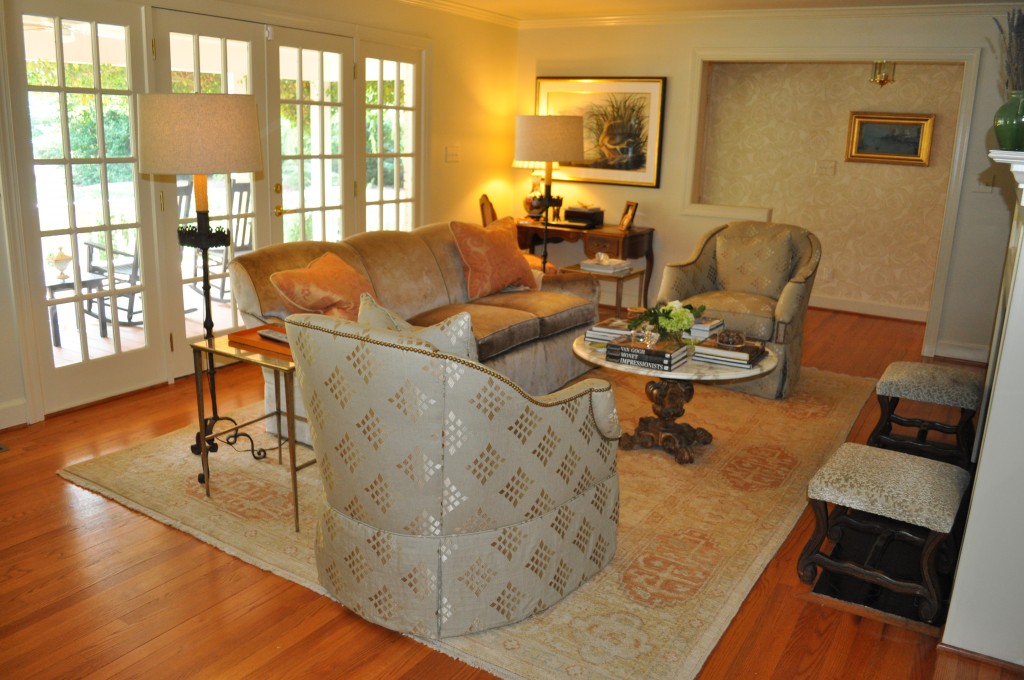 The tight back and soft, curved arms of the sofa give it a dressy look; however, the rich velvet makes it very luxurious and inviting.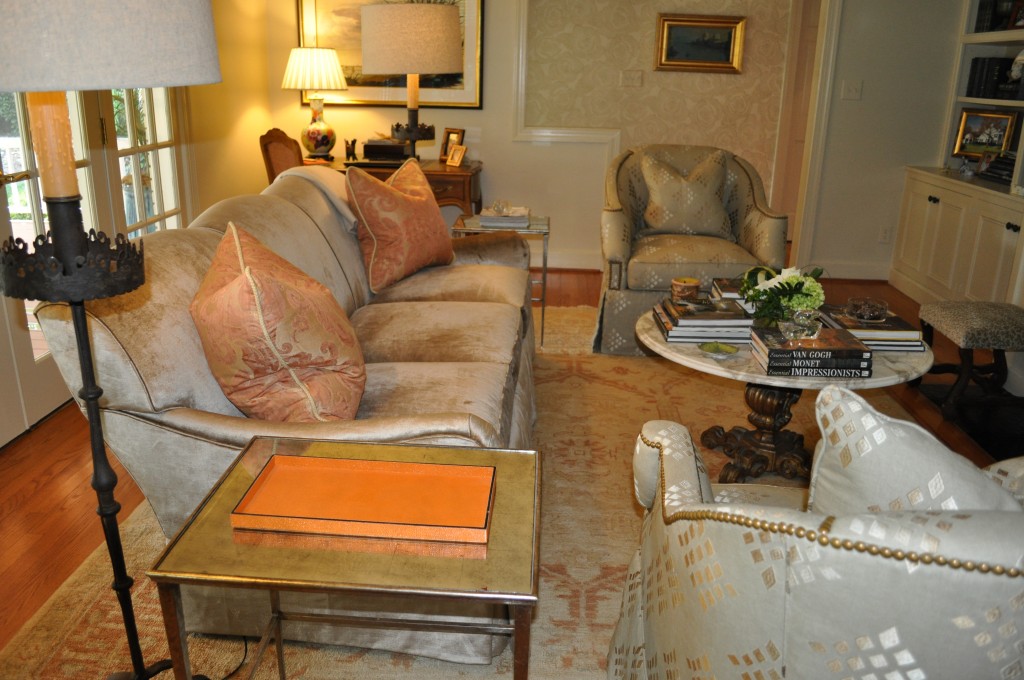 I used different hues of orange to give the room a "pop" of color (note: damask pillows, shagreen tray, oushak rug)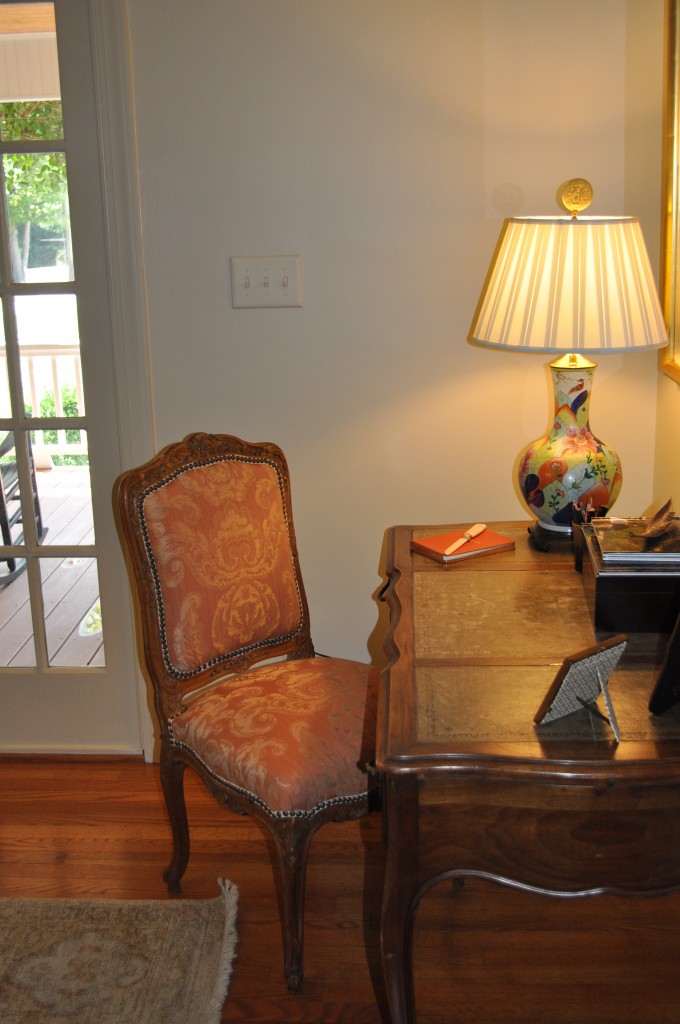 …and the antique French desk chair!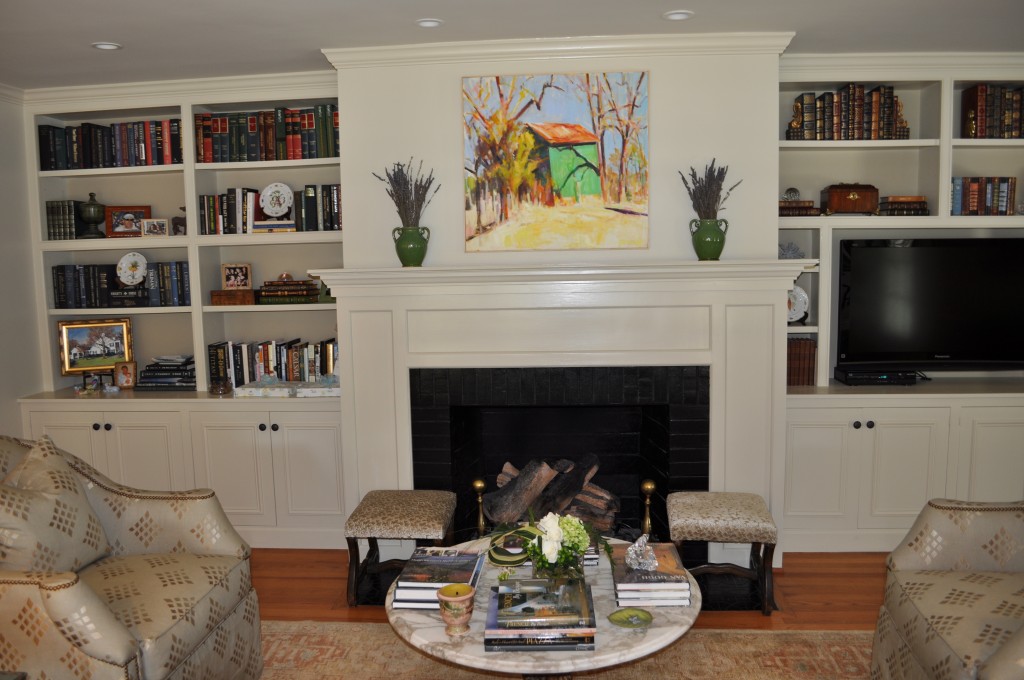 I designed these custom bookshelves. We painted them the same color as the wall color to soften them up a bit. The embroidered linen club chairs are on swivels, making it easy to watch TV.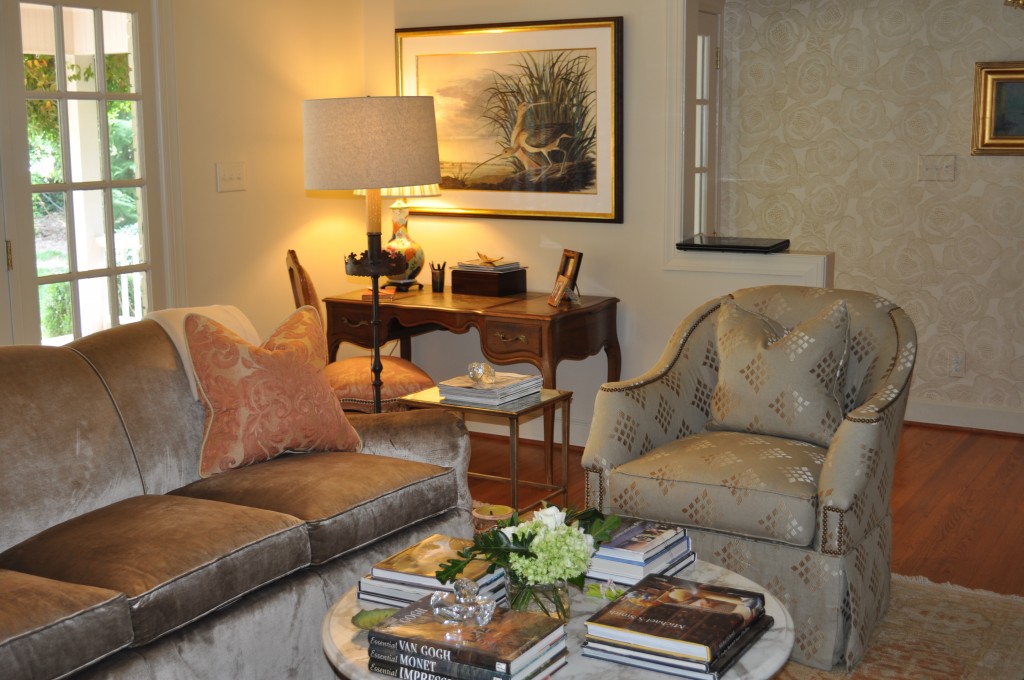 I especially love the antique French iron floor lamps….their patina adds so much depth to the room. The linen lampshade creates a warm and soft glow.
Doesn't this room make you want to cozy up with a glass of wine and enjoy a good movie?  I think so….
ps- the window treatments are still to come….I'll update you as soon as they are installed.