I recently had the opportunity to work with Fleur Boutique in Chapel Hill.  Fleur carries beautiful lines of clothing that range from island inspired, colorful dresses of Calypso to the beautifully embroidered attire of Sachin + Babi.  And when I thought things couldn't get any better, Fleur added a line of shoes to literally offer the hottest looks in fashion from head to toe.
With the launch of the new shoe line, owner Ginny Staton asked me to design a space that would accommodate more seating and display the shoes without compromising much needed storage space. My goal was to achieve a beautiful yet functional space that evokes the feminine/chic style of the store.  Here is what I came up with…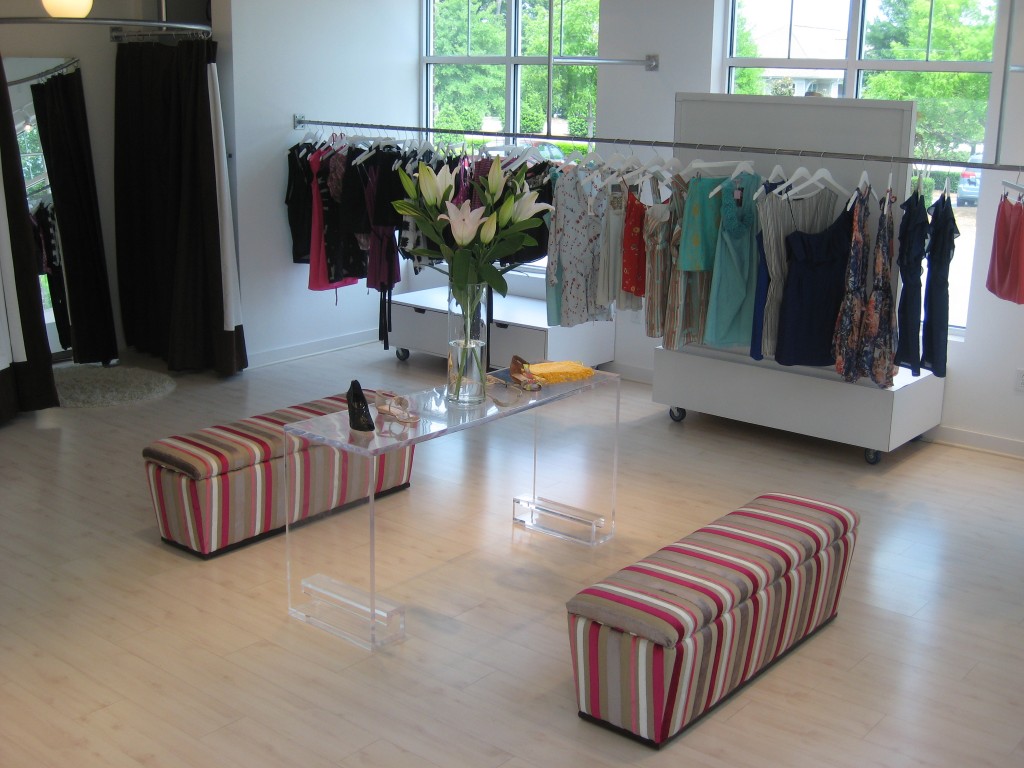 I decided to go with a Lucite greek- key console table paired with Lee Industries storage ottomans upholstered in an Osborne & Little hot pink velvet stripe.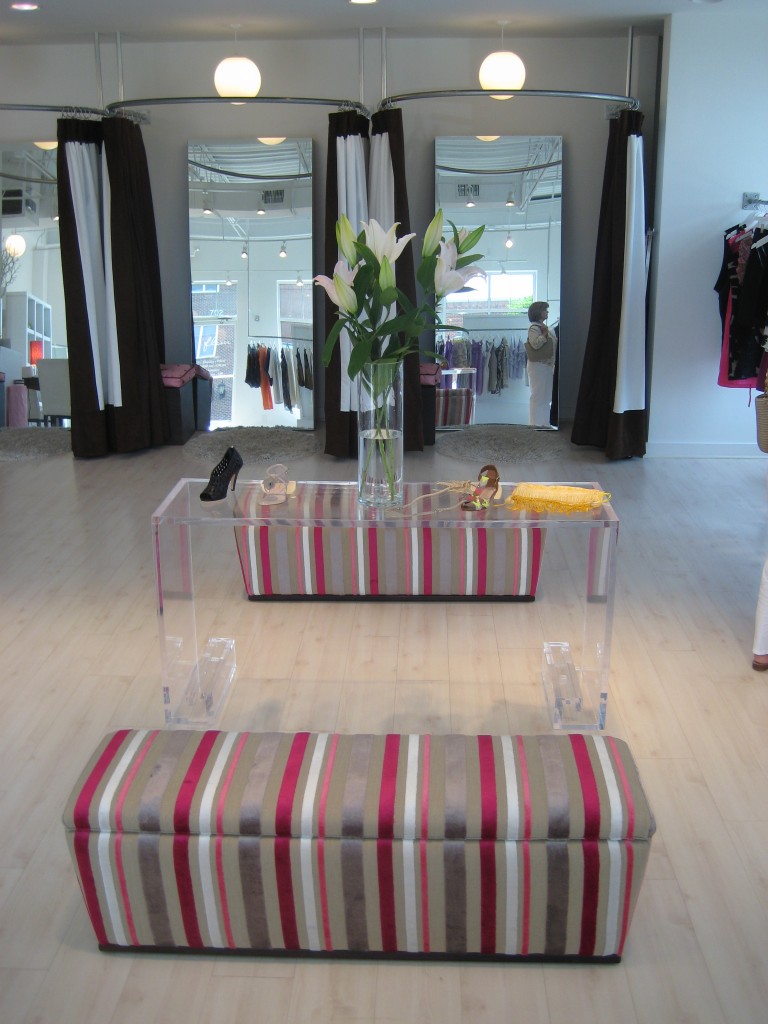 I found the ottomans to be the perfect solution, as they provide seating as well as hidden storage. The Lucite console table is the perfect way to display the shoes without taking up too much visual space.  After all, the focus should be on the amazing shoes and clothes that Fleur has to offer!!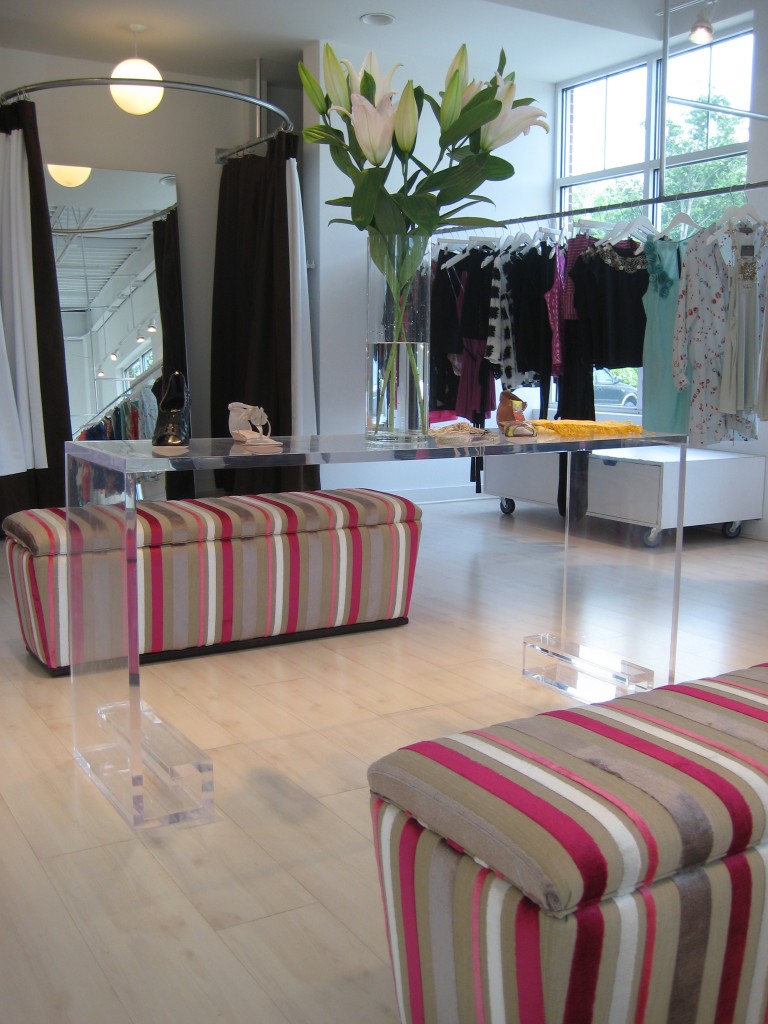 Finally, I added a tall arrangement of flowers to create extra drama and height.